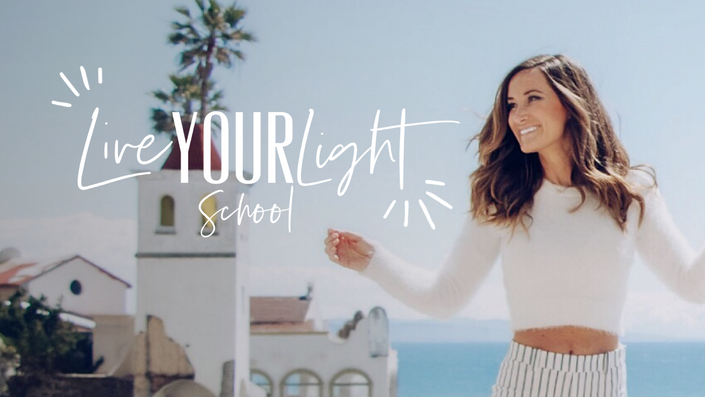 Live Your Light School
Learn how to harness your unique abilities & passions to create an impact, income & life that lights you up!
Enroll in Course
This program is about awakening the wisdom within you and supporting you in stepping more fully into your power and potential.
It's a program unlike any other with a focus on deep transformation and rebirth into the more aligned version of YOU.
This program will give you the exact tools, strategy, and support you need to start a business making an impact doing what you love.
Live Your Light School is the only course that will guide you energetically, emotionally & systematically in 3 distinct phases
(Pinpoint, Align & Design) to create the sustainable and profitable change you deserve.
Through this program you will be able to:
Clarified your 'Why' , Your Passions & Your Uniqueness
Elevated Your Energetic Vibration
Strengthened the Bond With Your Inner Knowing
Improved Relationship With Yourself & Others
Have an amazing community to support you in reaching your goals
Understand How to Manage Your Mind through Any Situation With the ThinkWise Tool
Worked Through Emotional Barriers & Limiting Beliefs Keeping You Stuck
Have a measurable pathway to accomplish your 'impossible' goals.
Your Instructor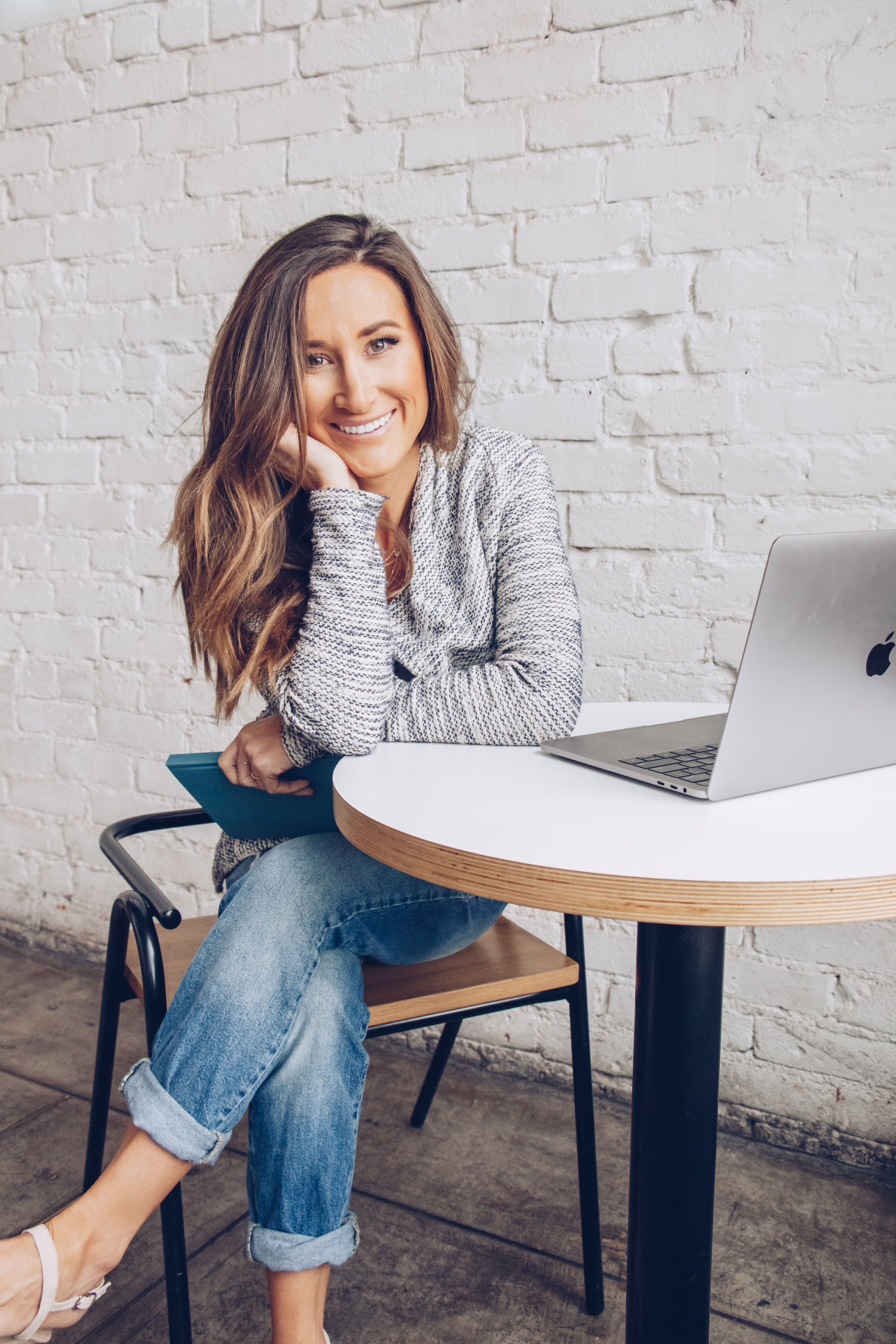 Emily is an entrepreneur, transformational Leadership coach, and energetic advisor.
She's dedicated to women's empowerment and has supported thousands of people internationally to transform themselves and live more fulfilling lives. She leads professional mastermind groups, and soul-centered online courses, and hosts the Live Your Light Show, a podcast encouraging individuals to take action towards creating their legacy & a life that lights them up!
What makes her different? Emily walks the walk! She was a highly successful corporate warrior who courageously took the leap into the unknown and is now the creator of her two soul-aligned successful businesses (Anchor & Lead and Sundari Swim LLC) .
She is living proof that you can make a significant impact AND make money doing what you love.
What to expect
Phase 1: Pinpointing Your Passions
What do you REALLY want?
Phase 1 is all about peeling back the layers to reveal what your soul is aching for. We uncover your true 'Why', your personal and professional vision and unveil your uniqueness. We begin doing some energetic work with exercises designed to activate your intuition so set you up for success throughout the programs' entirety. You will receive worksheets and tools to help you prioritize, pinpoint what it is that truly lights you up and make some decisions in pursuing a new path that inspires, makes you money & brings you joy.

Phase 2: Aligning Your Life
Phase 2 is all about aligning, honoring, and clearing the past & we take a close look at what has been holding you back, old beliefs and habitual thinking. You'll be able to identify and adjust your energy, become a witness to your patterns, and finally release yourself from them. I teach you my BREATHE, Mind Management method and we get extremely clear on what's been blocking you. We'll do a deep clean physically and mentally to pave a clear path to allow new beliefs to flow.
Imagine if you could rely on your intuition as a navigation system and step forward into the larger life that's calling you & you were able to take on any emotion that came your way.
I'm going to show you how to forge an unshakable connection to a higher power & establish emotional intelligence. I've seen time and time again that this KEY to gaining the power you need to create the career, love, confidence, prosperity, creativity, and more that reflects your true potential!
Phase 3: Designing Your Dream Life
Phase 3 is where we put your passions into action and through a proven framework. Whether you decide to start a passion project/ business, get that promotion you will finish this phase with a full fledged plan and proven results you're proud of.
(Previous students were already making money with their businesses before the course ended!)
This final phase will challenge you to step into the new version of you and do it in a way that feels easeful and in complete alignment.
Frequently Asked Questions
When does the course start and finish?
The course is 3 months in length and dependent on when you signed up, you will find that an email with exact course dates and when you can expect new course material to be released.
How long do I have access to the course?
How does a year of access sound? After enrolling, you have unlimited access to this course for a full year (yes, even after the 3 months are over) across any and all devices you own.
What if I am unhappy with the course?
We would never want you to be unhappy! If you are unsatisfied with your purchase, contact us in the first 30 days and we will give you a full refund.
The kind of Transformation you'll get can't be measured but, Here's What You'll Also Get:
Unlimited Text Support
Weekly Group Coaching Calls Via Zoom
Training videos + resources to support you getting to your "next level".
Weekly Interactive Exercises
Downloadable Workbooks & Worksheets
Transformational guided meditations to help you move through blocks so you stay clear and in action.
Private Slack Group: Get support from your new community + questions answered
Accountability to help you stay engaged and create results beyond what you thought possible.
Weekly Lessons & Videos
Accountability Tasks
Live Your Light Weekly Planners
Optional Meet Up